Sump Pumps: What to Look for When Buying and Using a Sump Pump
Sump pumps are actually a very important part of home improvement. They can help to remove water from a flooded basement, remove mud and graffiti from a property, and even drain the entire crawlspace in a single fell swoop.
But finding the right Sump Pump for your needs can be a challenge. When it comes to pumps, there are a lot of choices to make. Do you want a manual pump or a digital pump? Do you want a high-powered pump or a low-powered pump? What kind of water do you want to use the pump for? In this blog post, we will cover the different types of pumps and their use. We will also help you find the right Sump Pump for your needs.
Types of sump pumps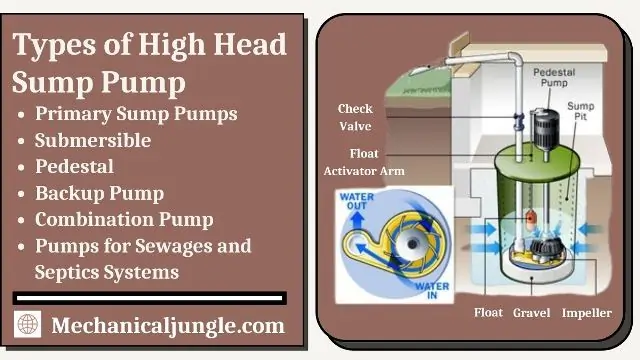 Primary Sump Pumps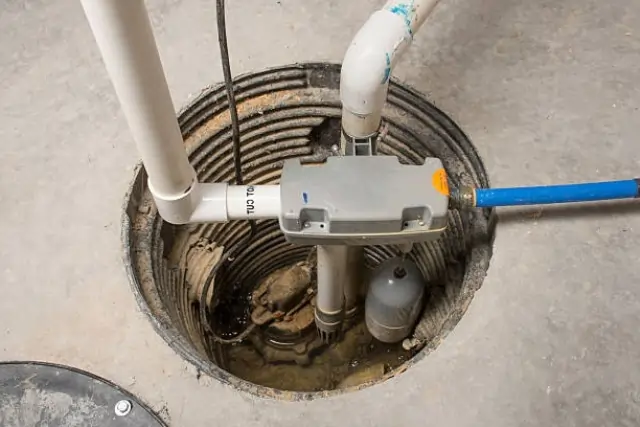 Primary sump pumps are your first and often the last line of defense against a flooded basement. It's important to pick the right one. Primary sump pumps run on standard AC electrical power in your basement and are only effective when your home has power. That's why we have a wide range of options to choose from, including pump types, power sources, and more.
Submersible Water Pump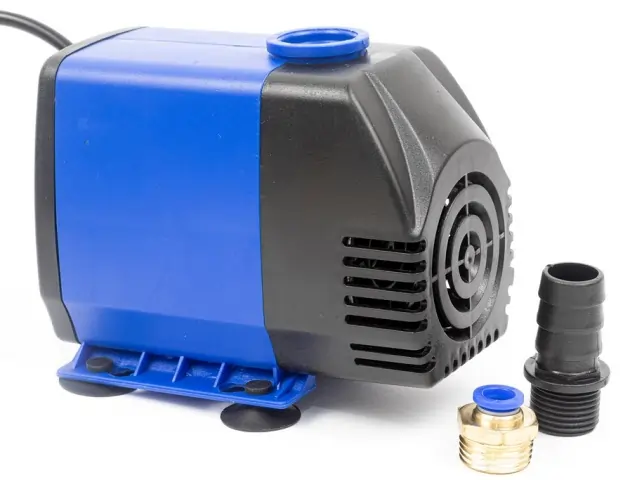 A submersible pump is a pump that can be fully submerged in water. The motor is hermetically sealed and close-coupled to the body of the pump. A submersible pump pushes water to the surface by converting rotary energy into kinetic energy into pressure energy. A Submersible Water Pump is a high-performance pump that is made from high-quality materials and is designed for long-lasting and reliable performance. It is suitable for a variety of applications, including drinking water systems, irrigation systems, industrial applications, and more
Pedestal Pump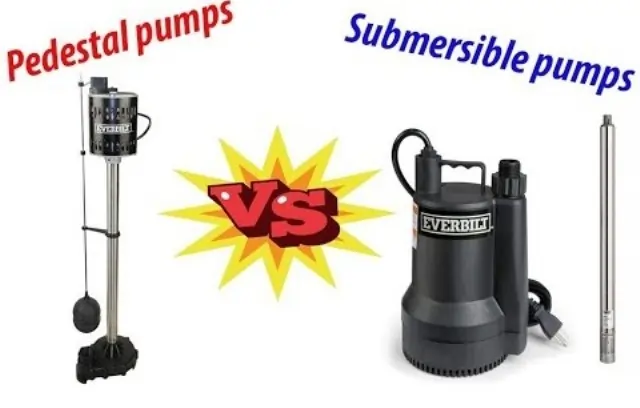 A pedestal sump pump is one of the easiest to install and maintain and is the perfect choice for a sump pump. This type of pump is different from a submersible pump in that it sits on the floor, such as the basement or crawlspace floor. This gives you easy access to put the pump up, take the pump down, check the pump, or maintain it.
Backup Pump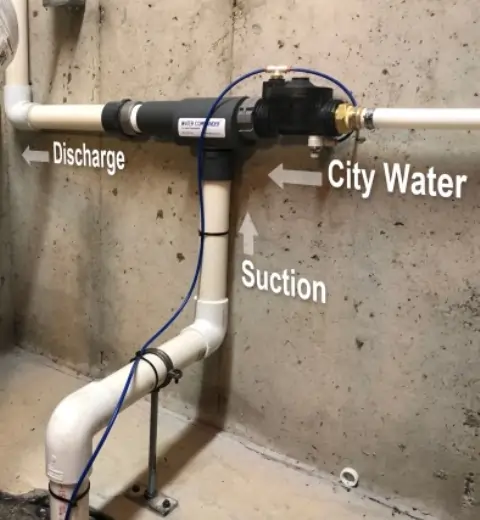 The backup pump is mounted above the float for the main sump pump and turns on when the water exceeds this height. During blackouts or if the primary pump fails, the backup sump pump turns on. The two main types of backup sump pumps are battery-powered and water-powered pumps. Backup pumps are important for a variety of reasons, including power outages, utility line failures, and sump pump failures.Secondary and backup sump pumps are installed right next to the first pump, and are a good idea too, especially if your basement has been converted to living space or if you store valuables there. If your primary pump fails or is overwhelmed, the back-up pump automatically takes over.

A battery backup small sump pump should be installed on the bottom of a sump pit as a secondary backup pump to the main sump pump. They are usually installed in case the power goes out, or if the main pump is not working. A battery backup can be installed to help protect your basement from flooding.
Combination Pump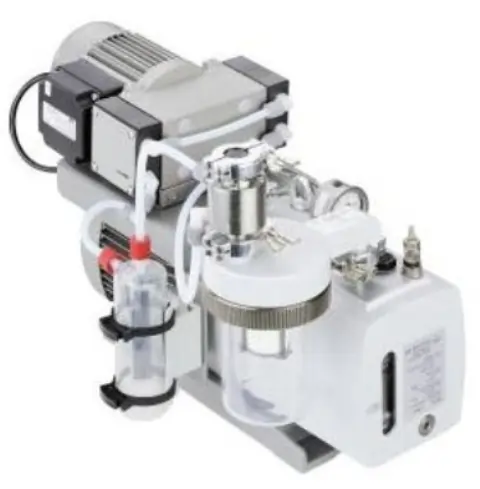 Combination sump pumps are a great option for those who have a lot of water use in their home. These pumps can help to remove water from a variety of different areas in your home, such as the basement, garage, and even the attic. The combination sump pump is also great for those who have a lot of water use in their home but don't have a lot of money to spend on a separate pump.
Combination sump pump systems are with both a primary sump pump as well as a battery backup sump pump in a convenient, easy-to-install package. These sump pumps will give you an all-inclusive package that's both convenient and easy to install. You'll be able to pump water quickly and easily without worrying about any interruptions with both a primary and backup sump pump in one package
Sewage and Septic pump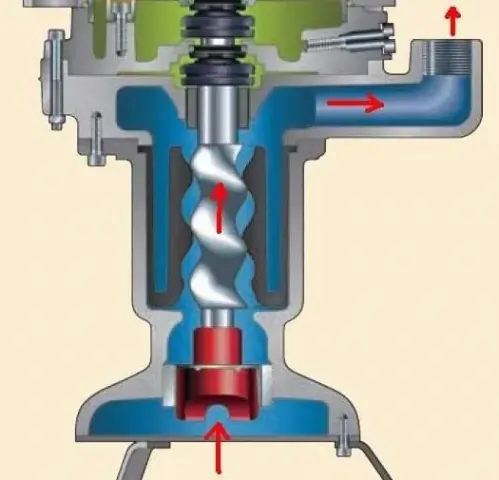 The Sewage and Septic pump is a device that transports sewage liquids and solids from one location to another. In most residential applications, sewage, which may contain soft solids up to 2 inches in diameter, is pumped from a sewage basin to a sewer system or a septic tank.
One of the most common problems that people face is sewage and septic pumps. Sewage and septic pumps can be a huge problem because they can lead to water contamination, health problems, and even death. If you have a sewage and septic pump in your home, it is important to make sure that you are keeping it clean and in good condition. You should also make sure that you are getting the correct service from the septic pump service company. By doing this, you will help protect yourself and your family from any potential problems.
Sump Pump Buying Guide
Sump pumps are essential tools for any home owner or tenant. They help to move water and sediment out of your property and into the basement or cistern. Sump pumps come in different sizes, shapes and models. There are also different types of sump pumps, such as manual or electric pumps. Before purchasing a sump pump, it's important to understand how each model's design and specifications impact its performance.
Discharge height – considering discharge height will ensure the pumped water reaches up to the discharge point. Most pump manufacturer indicates the discharge height in terms of the total head of the pump in meters (THM).
Flow – is the water flow rate expressed in terms of liter/ minutes or M3 /h( Cubic meter/ Hour). The flow of the pump will be lower for the deeper location of the pump. Submersible pumps are not meant for continuous flow but to drain away water from the pump site.
Power Source-For those who want an easy and affordable way to pump water, a battery-powered sump pump is a great option. Some models include a 12-volt battery backup that powers the device in the event of a blackout. For example, the Wayne Upgraded Combination Battery Back-Up Sump Pump includes a 12-volt battery that pumps up to 10,000 gallons of water on a single charge.
Horsepower-Horsepower is a measure of the power of a sump pump's motor. It is a measure of the overall power, with a higher HP motor being able to pump more water per hour. Many sump pumps contain ½-HP or ⅓-HP engines, though some models like the Wayne Submersible Cast-Iron and Stainless-Steel Sump Pump contain more power.
Switch-The Superior Pump Cast-Iron Submersible Sump Pump is a manual pump that can be controlled by a digital switch. The pump's floats rise with the flood water and turn on the pumps when the water reaches a certain level, making it ideal for use in flooded areas. The pump can be controlled from a distance, making it easy to start when there is no digital switch available. By using a digital switch, you can be sure that the pump will continue to work until the water reaches the off sensor, even if the pump is turned off by the water itself. This can save you a lot of time and hassle when it comes to maintaining your irrigation system.
Alerts-With an audible alarm, a sump pump can be an excellent way to be proactive about your home's security. For example, the Wayne Upgraded Combination Battery Back-Up Sump Pump includes a high-pitched alarm that signals when the pump detects water. This will give you the peace of mind knowing that you're never left alone in your home while you're trying to save your property from damage.
Material of Sump pumps-There are many factors to consider when choosing a sump pump material. You want to make sure the pump is made with high-quality materials that will last, be durable, and won't cause environmental damage. You also want to make sure the pump is easy to use and can be replaced if it ever becomes broken Sump pumps are usually made of plastic or some sort of metal, such as aluminum, stainless, steel, or cast iron. Plastic sump pumps are more affordable, but they're not as durable as metal sump pumps.
Tips on Choosing a Sump Pump
The sump pump is an important piece of equipment for any homeowner with a basement. They are designed to pump out water from a sump pit or cellar. When choosing a sump pump, it's important to consider the size of the basin in which you will place it. If the basin is small and there is no place for a lid, a pedestal pump might be the better option. Submersible pump is preferable over pedestalpumps for basin with sufficient space. Due to the covarge of pit by submersible lid there will be reduced noise and prevent of debris falling in the sump. The tightly covered pit will prevent the moist air release in the home.
Always prefer to buy a pump with a cast iron core, over the core made of plastic. Cast iron is helpful in dissipating heat to the water in vicinity and the pump life will be lengthened.
Always prefer to choose the mechanical switch than the pressure switch with the solid float to prevent the water logging, failing to switch off and subsequently pump burnout.
Choose the pump with an alarm to warn you when the water reaches a certain level.
Alternatives to Sump Pumps
Alternatives to Sump Pump is a new service that helps prevent water damage. When your sump pump fails, it can cause major water damage. Similarly, installing or repairing gutters so they don't drain near your foundation can also make a big difference. And if a walkway, patio, or pool deck slopes toward your house instead of away from it, they are contributing hundreds of gallons of water to your problem. Some services can re-level your sump pump to help prevent this.
There are many alternatives to traditional sump pumps when it comes to cleaning up your swimming pool. One popular alternative is using a vacuum cleaner and bucket. This process can be very time-consuming and requires someone to be on site to watch the process. Another popular alternative is using a plunger. This process can be very quick and easy and requires little space. Another alternative is using a bucket and a plunger. This process can be very quick and easy and requires little space.
Our top picks on Sump Pumps
The Superior Pump 91250 1/4 HP Utility Pump is perfect for any application where you need a powerful and long-lasting pump. The pump is tough and thermoplastic construction ensures that it will last for years. The pump moves up to 1,800 gallons per hour, so it will be able to handle any application. The 1-1/4 inch N drive ensures that the pump will be able to move large amounts of water.
Superior Pump 91292 Stainless 1/4 HP Steel Utility Pump is a continuous duty, thermally protected spli pump. This pump moves up to 1650-gallons per hour, pumps water up to 20-vertical feet, and is powered by AC. It features stainless steel construction, a 5.75 x 5.75 x 10.5 inches item dimensions, and a weight of 6.58 Kilograms.
The Zoeller M53 Mighty-mate Submersible Sump Pump is the perfect tool for plumbers and homeowners. This powerful pump can handle any type of effluent or dewatering, making it the perfect choice for home users. TheConstructedThermoplastic Base, Cast Iron Switch is durable and easy to use, while the stylish Sump Pump measures 10.25×7.75×10.25 inches. With its battery-powered design, this pump is perfect for smaller stores and homes.
The Wayne 1 HP Submersible Cast Iron and Stainless Steel Sump Pump with Integrated Vertical Float Switch is perfect for keeping your basement dry during heavy water flow. Whether it's rain, snow melting, etc. this 1HP Wayne basement sump pump can handle the task. The Wayne model CDU1000 has an integrated Vertical Float Switch to make it easy to remove the water while it's still in the pump. The cast iron casing is durable and easy to clean.
The Superior Pump Submersible Sump Pump is the perfect way to move water in your Garden, Lawn, Fountain, or other water feature. With its rugged cast iron construction and 1/3 HP pump, this pump will move up to 2,760 gallons per hour. The pump will lift water up to 25′ of vertical height and will even move snow! The pump comes with a 10-foot cord length, so you can move water anywhere in your home.
The ESP25 is a brand new and upgraded ESP 25 battery backup system. It is now able to pump 3300 gallons per hour at 10 feet of lift. This allows you to completely backup your system so that if something goes wrong, you have a backup system to help you out. TheESP25 battery backup system is also able to connect to an ethernet or Wi-Fi network, so you can easily access your system from anywhere.
DEKOPRO Sump Pump 1HP 3302GPH 750W Submersible Clean/Dirty Water Pump is a sump pump that is made of a plastic and metal material that is battery powered and has a max lift of 16 feet. It has a 3302 gallon per hour rating and tackles any draining job at a fraction of the time.
Trupow 1/10HP Sump Transfer Water Pump is a high-quality water pump with a durable material, metal hose connectors and a powerful 1/10HP motor. With a maximum flow rate of up to 5.5 gallons per minute, this water pump is perfect for cleaning and transferring water.
Prostormer is a one-of-a-kind sump pump that is designed to be the best in the market. It is a high-quality, high-efficiency product that tackles any draining situation. Prostormer 1HP Submersible Sump Pump is a sump pump that uses 1HP power, which is more efficient than ordinary 3/4HP sump pump; Max 3700 Gallon Per Hour rating tackles any draining situation. With a 6.5 x 6 x 12.2 inches item dimensions, it's a perfect choice for any home.
WAYNE WaterBUG is your new ultimate multi-purpose water removal tool. The WWB model is easy to use in tight spaces like window wells, or big spaces like the pool. It features a powerful 1/6 HP motor that can transfer up to 1350 GPH of water. It has a brass body and is available in yellow.
FAQ on How to Choose the Best Sump Pumps
Blog Conclusion
We hope you enjoyed our blog post about Sump Pumps. We want your pumping experience to be a good one, so we included helpful tips and tricks for buying, installing, and maintaining a sump pump. We wrote this blog to provide you with all of the information you need about Sump Pumps for your use. If you have any questions, please reach out to us at https://marinediesel.co.in/contact-us/. Thank you for reading, we hope you found it helpful!