Problem solving Tips for Diesel Engines
Diesel engines are known for their reliability and durability, but like any complex machinery, they can encounter problems from time to time. When a problem arises, it's essential to diagnose and address it quickly to prevent further damage and ensure the longevity of the engine.
In this post on diesel engine troubleshooting- Marine Engines , we'll provide problem-solving tips for diesel engines that can help you diagnose and resolve common issues. We'll cover essential areas such as fuel systems, air systems, electrical systems, and cooling systems.
We'll also discuss preventative maintenance measures you can take to minimize the likelihood of problems occurring in the first place, such as regular oil changes, filter replacements, and system checks.
Whether you're a diesel engine mechanic, a fleet manager, or a diesel engine owner, this post will provide you with valuable insights into how to diagnose and address problems in your engine, and how to keep it running smoothly for years to come.
Numerous cases of marine diesel engine failure are a moderately small range of blunders. Most of the Engineer reports the engine failure in a very short period without diagnosing the fault logically.. It is always critical to solving the problem logically and systematically rather than jumping to conclusions.
It has often been observed that the tank had no fuel despite a gauge reading indicating a full tank. These types of misleading readings are the results of instrument malfunctioning with improper calibration and the reliable way to ensure the amount of fuel in the tank by looking at the sight glass and dipstick. Follow the tips on this post for diesel engine troubleshooting.
Marine engineers often face diesel-engine-troubleshooting problems on a daily basis. In this blog post, we will cover common diesel- engine- troubleshooting problems and how to solve them. We will also provide Marine Engineers with the right tools and advice to solve their diesel-engine- troubleshooting problems.
The most common causes of diesel engine troubleshooting are listed as under.
Abnormal Exhaust
Hard to start
Lack of power
Overheating
Defective instruments
Malfunctioning of alarms and sensors
Air Leakages
Fuel leakages and malfunctioning of fuel injection equipment.
Abnormal Exhaust (diesel engine troubleshooting)
Black Smoke
Inefficient combustion of fuel will produce the black colour smoke. Due to the inadequate supply of air for the combustion, this phenomenon occurs. This situation arises due to the restricted air intake. There are the following reasons for the lack of proper air supply for combustion.
Failure of Turbocharger
Restricted air intake
Improper valve clearance
Injector malfunctioning.
Fuel injection pumps malfunctioning.
Disturbed fuel timing.
Poor grade of fuel
Remedy: – Carry out the following; for -diesel engine troubleshooting
Check the Turbocharger speed and charge air pressure. In case of speed is low with low charge air pressure then overhaul the Turbocharger.
Check restriction in air intake
Check and adjust the valve clearance.
Calibrate the injector and adjust the correct working pressure.
Check the fuel injection pump and check the pressure developed by each pump with steady holding of fuel pressure.
Check and re-adjust the fuel timing.
Get the fuel tested in the lab and match the parameters that of the supplier with the lab report.
Blue Smoke
is due to the Lubricating oil being carried into the combustion chamber and getting burnt. Causes Lube oil in the combustion chamber is as under for the diesel engine troubleshooting
High oil level in Engine Sump.
Excessive wear down of Cylinder Piston assembly. Due to the increased clearances between Piston and Cylinder Liner Lube oil will be carried into the combustion chamber.
Worn out Piston rings. If the oil scraper ring is not able to scrape down the oil, it will remain on the cylinder walls and will be carried into the combustion chamber.
Remedy: – carry out the following. (diesel engine troubleshooting)
Check the sump level and maintain the correct working level.
Check the compression pressure and if the results of multi-units are negative then undertake the overhauling.
Following reasons are the cause of Grey smoke.
Retarded injection timing due to the leaky fuel Injector, low injection pressure, Poor atomization of fuel.
Leaky Valve seat rings.
Excessive water mixed in fuel.
Remedy:-
Test and calibrate the injectors.
Check the compression pressures. If found less than the specified limit then strip down the unit and check the valve seat rings and condition of Piston and Liners
Drain the water from fuel tanks' regularly.
Engine hard to start
Listed below are the reasons for the hard to start
Low Starting air pressure
Main air starting valve malfunctioning.
Stuck starting valve in the cylinder head.
Ingress of water into combustion chamber due to leaky cylinder head causing hydraulic lock and restricting the movement during starting.
Air in the fuel system
Choked fuel filters
Closed fuel line valves.
The stop trip has not been re-adjusted.
Low Fuel oil level in tank or no fuel in tank
Water in fuel
Faulty fuel injectors
Wrong fuel timing
Fuel injection pumps leaking
Leaky fuel injection pipes
Plunger seized in a barrel of FIP
Fuel rack stuck in one position.
Broken delivery valve and spring in FIP.
The engine is cold.
Lack of power
Chocked air supply
Restrictions in the exhaust line
Wear in the valve train
Fuel injection valve not working properly
Fuel injection pumps are not supplying the metered and fuel with appropriate pressure
Lack of Compression
Worn piston rings
Heavy carbon deposits on intake valve or valve seats
Leaky inlet valve
Defective turbocharger
fouled charge air cooler
Engines run on air but don't start firing
Valve open
Airlock in the fuel system
Chocked filter
Incorrect setting fuel pump
High viscosity fuel
Low Lubricating oil level in tank
The engine slows down or stops
Defective Governor driving gear
Low fuel delivery by fuel valve/injector
Fuel contaminated by water
Overload
Unbalanced load in cylinders
Cooling water pump stopped/not working
Engine over speeds
Governor gear damaged or out of order
Inadequate response of fuel pump to the governor
Excessive back pressure
Chocked exhaust outlet
Insufficient lift of exhaust valve
Engine kicks back
The leaky or sticky starting valve
Sluggish roller movement on cam base circle sufficient or low air pressure
Low compression pressures in cylinders
Leaking Valves
Carbon formation on the valve face
Leaky or broken piston rings
Cylinder head joint leaking
Choked air inlet filter
The dirty charged air filter in the Turbocharged engine
Turbocharger not running at the correct speed
Incorrect firing times (diesel engine troubleshooting)
Wrong clearance between fuel pump cam and roller
Incorrectly meshed transmission gear between the main gear and camshaft gear
Engine runs irregularly
Damaged Governor gear
Fuel line or fuel pump is with air lock
Water in fuel
Overload
Leaky fuel pump valve
Leaky injection nozzle
Sticking fuel pump
Defective/enlarged injection nozzles
Faulty delivery of fuel
Heavy Knocking-in cylinders
Too early or too late injection
Chocked or enlarged nozzle holes
Improper sitting back of Injector valve
Abnormal pressure setting of the Injection nozzle
Slack top or bottom bearing
Piston slap
Too high tappet clearance of inlet or exhaust valve
Overload
Insufficient lubricating oil
Too hot circulating water.
Pre-ignition in Cylinders
Disturbed Injection nozzle
Early Injection
Early ignition
Engine stops suddenly
No fuel
Water in fuel
Airlock
Seized piston
Vapor lock in the fuel line
One cylinder stops firing
Airlock
Leaky fuel pump
unequal fuel supply
Wrong fuel valve timing
Fallen of compression
Lubricating oil pressure drops for the diesel engine troubleshooting
Chocked oil filter
Leaky /bypass valve
Low oil level in the sump
High cooling water outlet temperatures
Vapor lock in the water line
Low water pressure
Chocked PHE ( Plate heat exchangers)
Failure of cooling water pump
The engine is too hot
Malfunctioning of thermostatic valve
Knocking at top dead center
Early injection
Wrong fuel
Reasons for foundation bolts cracking on marine diesel engines
There have been instances when cases of Foundation bolts cracking have been reported. The common reason for the foundation bolts cracking is listed below.
Checking of the tightness has not been carried out during maintenance.
High vibration in Engine.
Material Failure
Engine Vibration
Vibration in a diesel engine occurs due to unidirectional combustion forces caused by the changes in gas pressure inside the cylinder, structural resonance and alternating inertia forces concentrated on different engine parts. One of the primary causes of outboard engine vibration is a damaged or compromised propeller. A characteristic sign that your propeller is the source of your problem is if throttling to higher RPMs intensifies the vibration.
De-tuners are used to alter the frequency of the vibrating machinery reducing the vibration of the engine. Side Bracing: Normally fitted on the top of the engine which increases the stiffness and raises the natural frequency beyond the working range
Vibration is most commonly measured using a ceramic piezoelectric sensor or accelerometer. An accelerometer is a sensor that measures the dynamic acceleration of a physical device as a voltage
Vibration Meter
A vibrating motion can be oscillating, reciprocating, or periodic. Vibration can also be either harmonic or random. Harmonic vibration occurs when a vibration's frequency and magnitude are constant. A vibration is random when the frequency and magnitude vary with time
Troubleshooting and Repairing Diesel Engines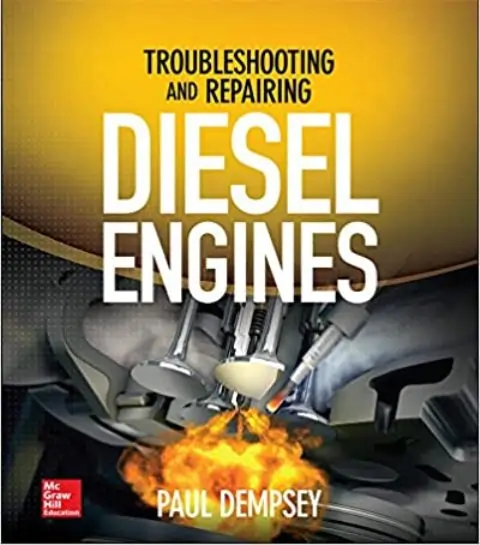 This hands-on guide shows, step by step, how to save time and money by learning to identify and fix virtually any diesel engine problem yourself. Thoroughly updated to cover the latest advances in diesel technology, Troubleshooting and Repairing Diesel Engines, Fifth Edition contains hundreds of drawings, schematics, and photographs to ensure success and avoid frustration. This fully revised classic resource equips you with all of the techniques you need to keep diesel engines running in top condition.
Inside, you'll find:•Up-to-date coverage of biodiesel and green fuels •Step by step troubleshooting procedures •New engine repair procedures and tools •The latest turbocharging methods•Details on new diesel/hydrogen and diesel/methane engines
Diesel Generator Handbook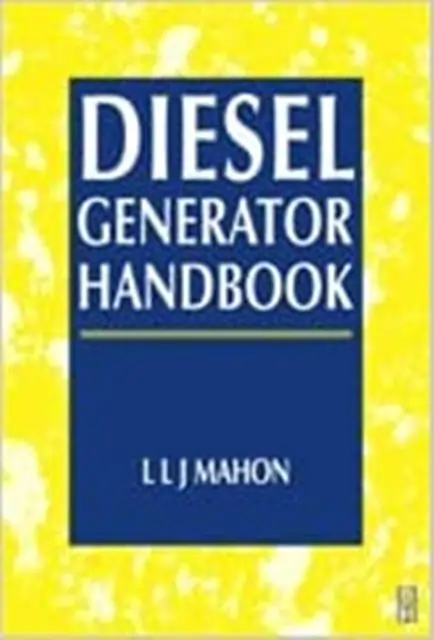 Diesel Generator Handbook meets the need for an authoritative reference work covering the range of mechanical and electrical topics embodied in the practical design and application of diesel generating plant. It will be particularly welcomed in many parts of the developing world where the diesel generator is basic to the electricity supply system.
The discussion covers, in fifteen chapters, the prime mover, power ratings, synchronous generators, load assessment, control principles and systems, switchgear and controlgear, standby power, fuels and lubricating oilss, installation and commissioning, noise reduction, and plant operation and maintenance.
The book thus caters for all who are concerned with the selection, specification, testing, commissioning, operation and maintenance of diesel-based generator systems: not only the practising plant or services engineers, but also non-specialist engineers and users. The young technician or trainee engineer who is embarking on a career in the supply industry will find this handbook an invaluable investment.
L L J Mahon, FIEE, FBIM, after an engineering apprenticeship with BTH in Rugby, gained over 30 years' experience in the design, development, manufacture, installation and commissioning of both stationary and highly specialised mobile diesel generator plant for a range of applications.
Reeds Diesel Engine Troubleshooting Handbook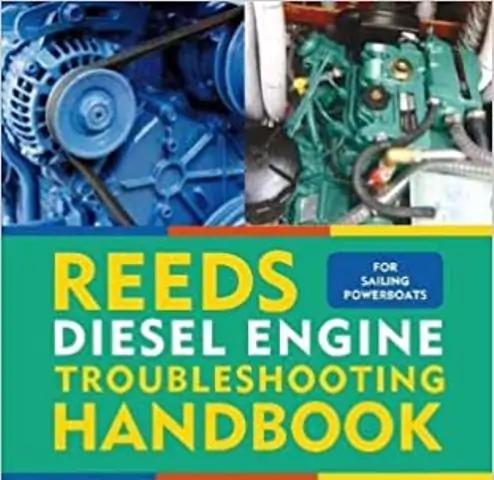 Most diesel engines will develop a problem at some point in their lives, but armed with the right knowledge a skipper needn't worry.
The ReedsDiesel Engine Troubleshooting Handbook is a compact, pocket-sized guide to finding solutions to all of the most common engine problems, and many of the less common ones too. The perfect format for quick reference on board, this book will help skippers fix troublesome engines themselves, avoiding costly engineer fees if the problem is simple to sort out, or enabling an emergency patch-up for a more serious problem until they can get back to port.

Each topic addresses a particular engine problem, and gives clear step by step instructions with helpful colour photographs and diagrams showing exactly what to do. Straightforward and accessible, the Reeds Diesel EngineTroubleshooting Handbook should be an essential part of any skipper's DIY toolkit – and perfect for slipping in the pocket.
Marine Diesel Engines: Maintenance, Troubleshooting, and Repair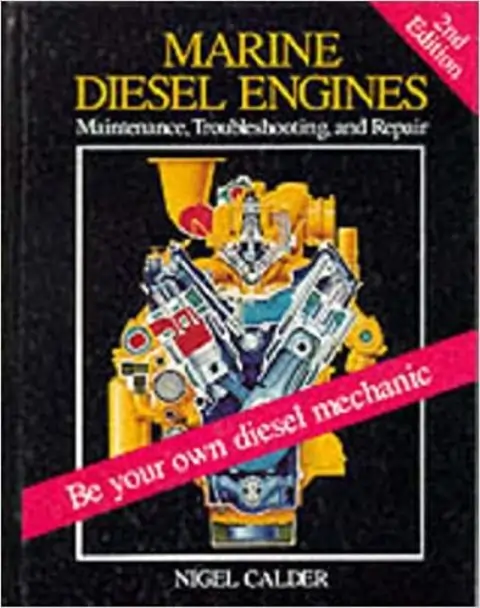 If you own a small marine diesel engine that you depend on–at least occasionally–this book was written for you. Nigel Calder, a diesel mechanic of many years' experience, a good writer, and perceptive teacher, has written a guide that is clear, logical, and acutally interesting. A boatowner born with a monkey wrench in his hand will find Marine Diesel Engines useful and agreeable; a mechanical illiterate will find it a godsend.
Here in nine extensively illustrated chapters is everything you need to keep you diesel engine running cleanly and efficiently–saving you a world of frustration, discomfort, and even peril, not to mention time-and-a-half weekend mechanics' charges.
"One of the best books on marine diesels to appear in some time."–Ocean Navigator
"The most up-to-date and readable book we've seen on the subject."–Sailing World
"Even if you never intend to put a spanner near your engine, and know your mechanic's home phone number by heart, this book deserves a place on any diesel-powered boat."–Motor Boat & Yachting, London
"Clear, logical, and even interesting to read."–Cruising World
Marine Engineer Password Log Book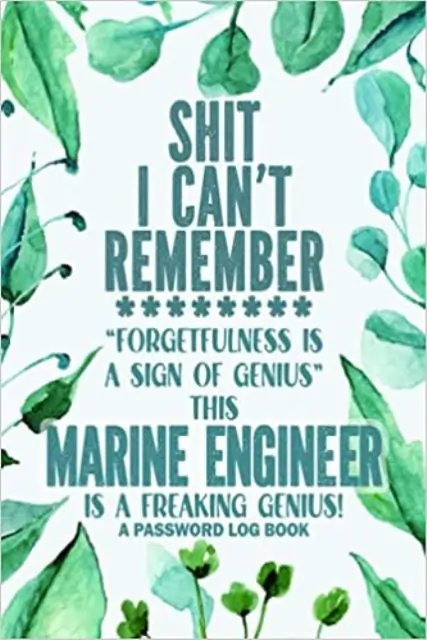 This is a great gift for any Marine Engineer. The Gag Gift Pocket Log Book is perfect for holding your personal information. With a capacity of 400+ passwords, this log book is perfect for holding your important Marine Engineer secrets. The ISI Log is perfect for tracking your job progress and the Owned Emails Log is perfect for tracking your personal and professional emails. The Important Contacts (Address Book) Section has space for 90+ contacts and the Important Notes Section 137 pages is 6×9 inches small, which makes it easy to carry and store.
World's Greatest Marine Engineer-Two Year Planner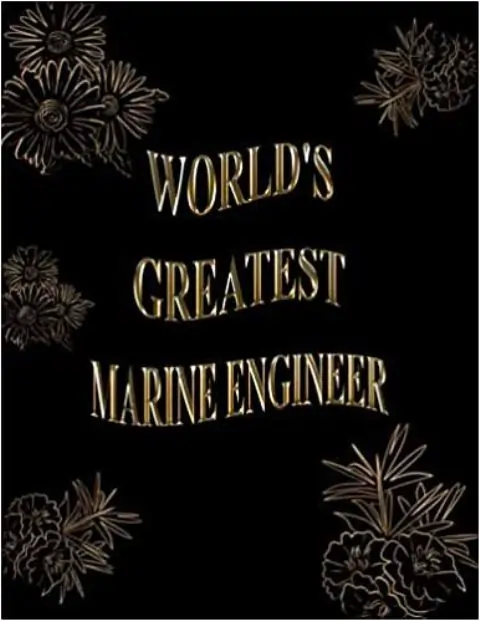 This 2022-2023 Monthly Calendar Planner includes a full 2 year from January 2022 to December 2023.
These calendars are great, very simple, and include a lots of space for notes or plans.
Keep an eye on important deadlines unique events reminders and even more in style
Book Details:
24-month pocket calendar 2022-2023.
One month per every two pages spread.
January 2022 – December 2023.
2022-2023 Yearly Overview.
Contact Name, and Notes.
Personal Information Pages.
Plenty of space to jot down events, goals, or jobs to do throughout the week.
Printed on quality paper.
Size in 8.5x11in.
Best for Christmas gift and New Year gift.
Marine engineers' pocket book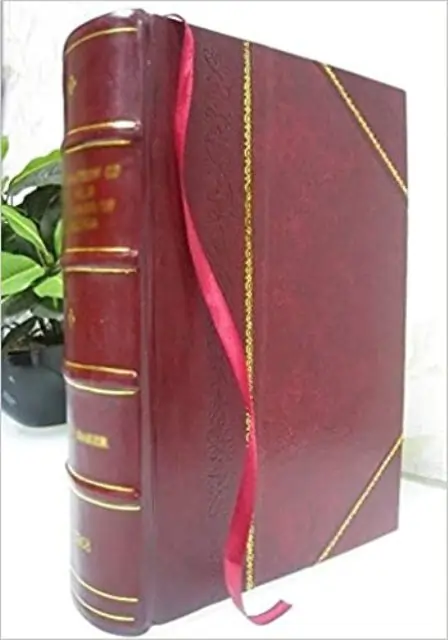 Blog Conclusion
We hope you enjoyed our post on | diesel-engine-troubleshooting. Since you're a reader of this blog, we know that you are a Marine Engineer looking for help with your diesel engine. There are so many things you can do to increase your engine's performance and lifespan, but the key thing is to find the best solution for the problem. This post is a great place to start the process of finding a solution and the blog post has blog post links for you for more information. For any questions or concerns, please reach out to us at https://marinediesel.co.in/contact-us/. Thank you for reading, we love hearing from our readers!