What is Marine Engineering?
Marine engineering is the branch of engineering that deals with the construction and operation of machinery for ships, docks, and port facilities. The techniques and techniques learned in marine engineering are used in the construction of cruise ships, oil platforms, and ports. A marine engineer is responsible for the technical management of a ship, including the selection of steam, gas, and diesel engines for the design of the entire ship's mechanical, electrical, fluid, and control systems.
HOW TO BECOME A MARINE ENGINEER
To become a marine engineer, one must have an undergraduate degree in maritime engineering or a related field, plus experience in the industry through internships or apprenticeships. Furthermore, they must be knowledgeable about laws and regulations related to safety at sea. With these skills combined, a Marine Engineer will be well-prepared for a career full of exciting opportunities and challenges!
What are the Eligibility Criteria for Marine Engineering?
The eligibility criteria for candidates seeking admission are as follows:
For regular B.E. / B.Tech Marine Engineering programs, the candidate's age should be between 17 and 25. There is no lower age limit for side entry; the upper limit is 25, the same age as usual.
Candidate must pass her grade 12 in Physics, Chemistry, and Mathematics compulsory subjects. If a candidate wishes to enroll in the IIT, the candidate must qualify for the Joint Entrance Examination (JEE).
To be admitted to the course, applicants must complete a B.E. OR B. Tech. Has a technical degree in mechanical or naval engineering from an accredited university and has achieved at least 50% to 60% of the total score.
For her B.Tech horizontal transfer admission in marine engineering courses, the candidate must have completed a mechanical or marine engineering diploma at an accredited institution or university with at least 60% total points.
A career in Marine Engineering
There are many opportunities for candidates who have studied marine engineering. A marine engineer's profession is not just about building and maintaining ships and boats. But it also extends to project management and control tasks. Here are the different jobs available for qualified marine engineering students.
Jobs & Career Path after Marine Engineering
On completion of above course, a candidate can join on ship as trainee Engineer for tenure of 6 months.
Upon completion of necessary above period an Engineer is eligible for takeing the exam for 4th Engineer.
After passing the above exam an engineer can join the ship as 4th Engineer.
With the experience and performance will be promoted to 3rd Engineer.
On completion of required sea time the engineer can take the test for 2nd Engineer and after passing the exam can join any ship as 2nd Engineer. 2nd Engineer is responsible for the administrative duties apart from Operation and maintenance responsibilities.
Completion of further required sea time one can take the exam for class 1 and upon passing the exam can sail as Chief Engineer on board ships.
Having sailed as Chief Engineer one can go for advance studies and can opt for shore jobs.
A Marine Engineers handles the following
The responsibilities of an Engineer are as per his rank in the department.
A marine engineer will handle the following.
1) Maintenance and general operation of a ship's engines.
2) Lead a team of technical staff to ensure a ship's operations are safe and efficient.
Designation and duties of Marine Engineer officers
Chief Engineer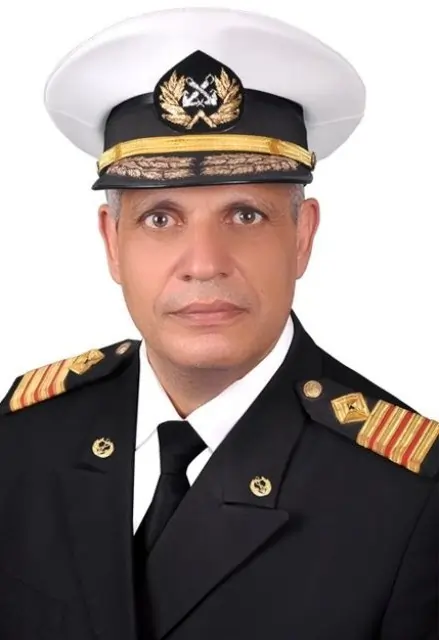 Chief engineers are responsible for the overall operations of a ship. They are in charge of everything from the propulsion system to the navigation system. They are also responsible for ensuring the safety of the ship and its crew.
A chief engineer is responsible for a wide range of tasks on a ship. They may be responsible for the design and construction of the ship, its crew, and its systems. They may also be responsible for the management of the ship's resources and for ensuring that the ship is seaworthy and safe. As a chief engineer, you will need to be able to read and understand engineering drawings, as well as be able to communicate with other members of the ship's crew. You will also need to be able to work with other members of the ship's management team, and be able to work with other members of the public.
Dutie of Chief Enggineer
1) He supervises the Engineers and technicians on the Ship.
2) Coordinates with the engine room staff for the safe running of the Ship's equipment.
3) Keeps the Ship ready for survey by surveyors.
4) Maintains the fuel inventory and guides the management for the same.
5) Keeps enough quantity of oil and fuel needed for the voyage.
6) Maintains the spare parts record and keeps the spares parts ready for maintenance.
7) Maintains the Ship's stability by transferring the cargo from one part to another part of the Ship.
8) He also assumes complete control of the Engine room in the Emergency.
9) Analysis of the specific fuel consumption and specific lube oil consumption daily.
10) He supervises the maintenance and keeps the records.
Essential Qualifications and qualities of a Chief Engineer
1. Must have passed 1st class Marine Engineers Exam. Qualified Ticket holder that is 1st class certificate of competency issued by Maritime. Department.
2. Must have experience of mechanical and electrical engineering.
3. Must be able to work under pressure.
4. Must have clear communication skills, both verbal and written.
5. Must have adequate knowledge of software associated with Engineering.
2nd Egineer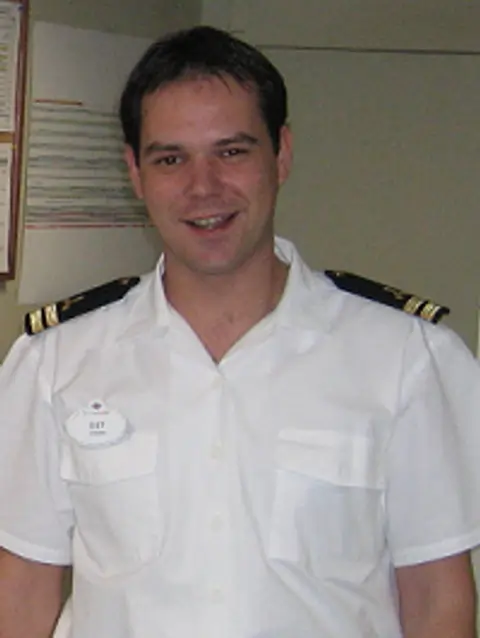 Duties of 2nd Engineer
2nd marine Engineers is the next senior Engineer to the Chief Marine Engineer. He reports to Chief Engineer. His duties are as under.
Position of a 2nd Engineer is very important on board a ship. The position of a 2nd Engineer is in Management category. 2nd Engineer looks after the complete operation of Engine Room apart from his own duties. He is personally responsible to Chief Engineer for the efficient running the Engineering Department. He is In charge of all the Ships Engineering Operational staff. He plans the Maintenance activities of all the machinery on board a ship.
Documentation:- He maintains the following Documents.
Log Books
Maintenance record of all the machinery
List of Defects and repairs
Spares Inventory
Records of Oil and Fuels
Records of Life are saving and fire fighting equipment.
Maintenance of Planned maintenance Schedule
Engine Room responsibilities
Report to Chief Engineer.
Manning of the Engine room
Job Distribution to Engineers
Briefing the jobs procedures
Training of Junior Engineers for the use of safe working and proper use of safety equipment
To conduct the training program of Junior Engineers
To make the awareness of pollution consequences
Compilation of carried out work for future records
Responsibilities for the safe return of shore personnel
Preparations for the audit
2nd Engineer has to keep the following records before the Audit.
Instructions manual for Duties and responsibilities of Engine room Department.
Engine Log Book
ISM code
procedure and records for Engine Bilge pump handling
Engine Oil Record Book
Planned maintenance system
M/E, Diesel generators, and Auxiliary Engines maintenance policy record by company
Maintenance record forms
Pressure and temperature calibration procedure and records
Chief Engineers standing night orders.
Bunkering procedures and records of bunkering
Engine room fire handling Instructions.
Oil spill control Instructions for the crew.
List of arrangements before leaving and enter the port.
Arrival and departure checklist.'
Necessary requisitions follow-up Procedures.
Procedure for the follow up of requisitions
3rd Engineer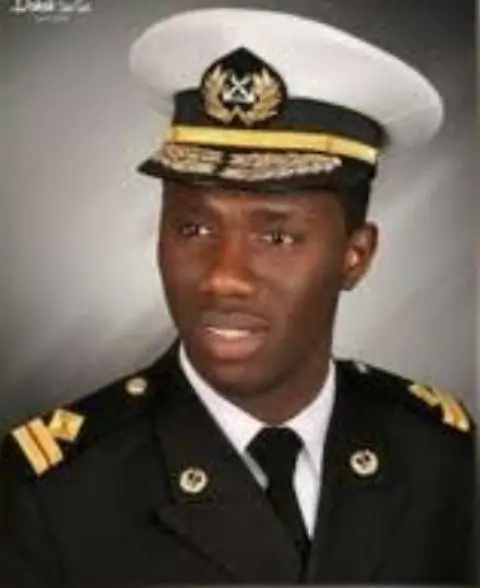 Duties of 3rd Engineer
3rd Marine engineer officer is also known as 2 Assistant Engineer onboard a ship. He reports to Chief Engineer for the official reporting purpose. He is usually in charge of the Boiler, Fuel, Auxiliary Engines, Condensate, and feed system.
Description of his Duties and Job is as below.
Job Responsibilities
Watch Keeping of Machinery and Maintenance of Mechanical propulsion Equipment.
He will maintain the routine documents.
Will report to Chief engineer
Should familiarise himself with related company requirements, with the knowledge of latest codes, standards, and statutory regulations and rules.
He should ensure that all the activities related to work activities under the company policy and Ships manual.
He will ensure the daily Engine room operations to done as per the laid down Procedures.
He will analyze Lube oil, cooling water, and Fuel oil for all the equipment.
To implement the Asset management Operative system.
Will take part in Offloading and refuelling of a ship.
To Advise the Chief Engineer for the procurement of spares under his charge.
He will be part of the emergency team as per the description of the Preparedness manual.
He will report to the Chief Engineer regarding unsafe practices, unsafe working procedures, incidents, and accidents on the ship.
To report to the Chief Engineer about the execution of any significant work.
Reporting to Chief Engineer of any danger taking place without intervention.
Qualification and experience required for this post
Minimum 8 years of experience on board any Vessel.
Certificate of competency STCW III/1 or STCW III/2
Good English knowledge
4th Engineer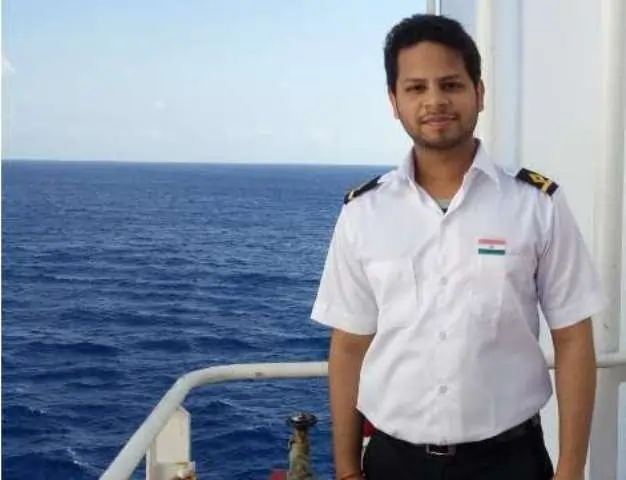 A 4th Engineer is a qualified and certified Marine Engineer by Marine Mercantile Department. A 4th Engineer reports to the 2nd Engineer. He looks after the Centrifuges, Compressors, and Bunkering Operations (Bunkering is the process of receiving oil in the ship's tank and making sure that there is no overflow during the process) onboard a ship.
Responsibilities of a 4th Engineer
Maintenance of Centrifuges, Compressors
Maintenance of Sewage Treatment Plant.
Bunkering Operations
Inventory control of Oils and Greases.
Management of spares parts for the machines under his responsibility.
Management of Bilges and Sludge on board a ship.
Management of Life-saving and Fire fighting equipment on board a ship.
Completion of paper works.
Important factors for deciding the Salary of any Marine engineer.
Type of vessel
Sipping Company
Level of Experience
Nationality.
The approximate salary of an Engine cadet is as under in various classes of vessels.
Container- 300 to 350$
Oil Tanker- 600 to700$
Gas Carrier – 850 to 1200 $
5th Engineer ( Junior Engineer)-$350-800
4th Engineer-$350-800
3rd Engineer-$3500-5000
2nd Engineer-$5000-10500
Chief Engineer-$7000-13000
Responsibilities of Marine Engineer (How to Become a Marine Engineer)
Responsibility of a marine engineer is to take care of operation, maintenance, and repair of all major equipment onboard a ship.
All the systems are divided among all Engineers and the responsible engineer for the allocated section is proper running of the machine all the time.
Monitoring, record keeping, and maintenance planning according to the planned maintenance program.
Fuel system handling:- Handling the transfer of fuel from any Bunker or barge.
Handling the emergency breakdown and major maintenance and assisting external experts in handling the repairs.
Companies EmployingMarine Engineers
Here of some famous companies that employ marine engineers.
Marintek Design and Engineering Pvt Ltd.
American Cruise lines
GE Shipping Co. Ltd
Carnival Cruise line
TMC Shipping Pvt Ltd.
ITT Shipping Pvt Ltd.
SMEC Automation Pvt Ltd.
GMMCO Ltd
Following type of vessels are opted by marine engineers depending upon their experience of particular vessel
Tanker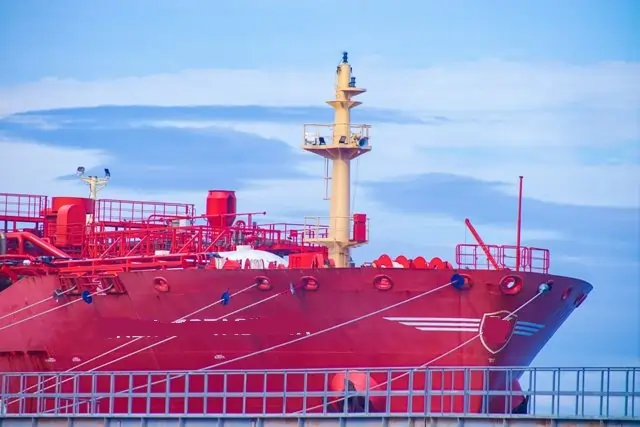 A tanker merchant vessel is a type of sailing vessel that is used for carrying oil, gas, or other liquids. A tanker merchant vessel typically has a displacement of between 10,000 and 50,000 tonnes and can carry up to five million litres of oil, gas, or other liquids.
Dry Vessel:- The dry cargo vessels are the most common vessels in the world's merchant fleet. They are known as general cargo vessels and are equipped with their own cargo loading equipment, usually in the form of a derrick lifting device. Cargo would be stowed in different holds and the speed and capacity of these vessels would vary depending on their type.
Bulk Carriers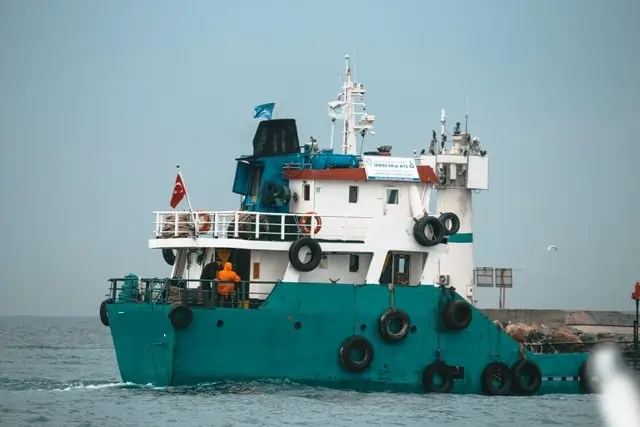 Bulk Carriers vessels – For dry cargoes with a high weight to cost ratio such as coal, grain and ore, economies of scale produced the modern bulk carrier. These vessels are divided into several separate holds covered by hatches. In port, cargo is loaded by conveyor and spouts, or by crane and grab. Some bulk carriers are container ships, with a single deck and a large cargo hold that can be subdivided into individual containers.
Container Vessels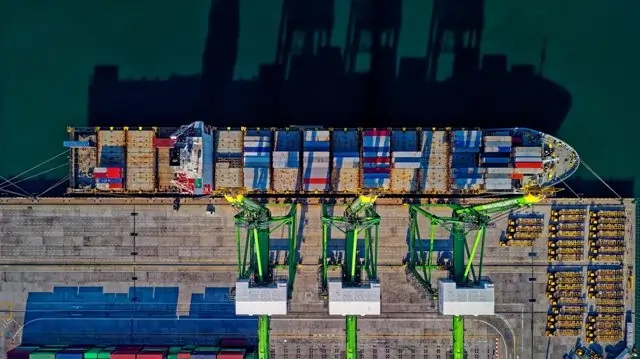 A container vessel is a type of shipping container that is designed to be used for shipping goods. It is often used for larger items, such as cars, boats, or trucks. A container vessel is often faster and easier to move than a traditional shipping container. It is also easier to load and unload than a traditional shipping container. Additionally, a container vessel is often more spacious than a traditional shipping container. This is because a container vessel can hold a lot of goods. A container vessel can also be used for a variety of different purposes. For example, a container vessel can be used to transport goods to and from a naval base.
Roll on-Roll off or Ro-Ro vessels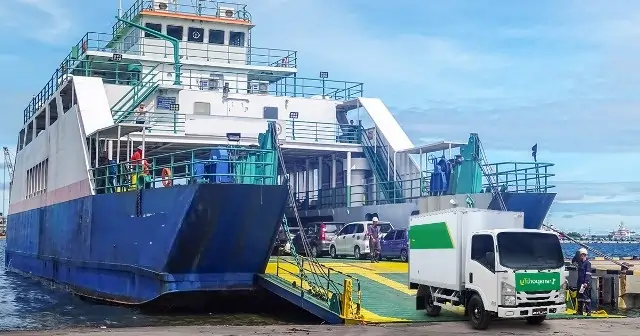 A Roll on-Roll off or Ro-Ro vessel is a type of cargo ship that carries truck trailers. They come in many forms, including vehicle ferries and cargo ships carrying truck trailers. The car carrier is the most commonly-used ro-ro vessels. These slab-sided vessels feature multiple vehicle decks comprising parking lanes, linked by internal ramps with access and egress points.
Liquid Cargo Ships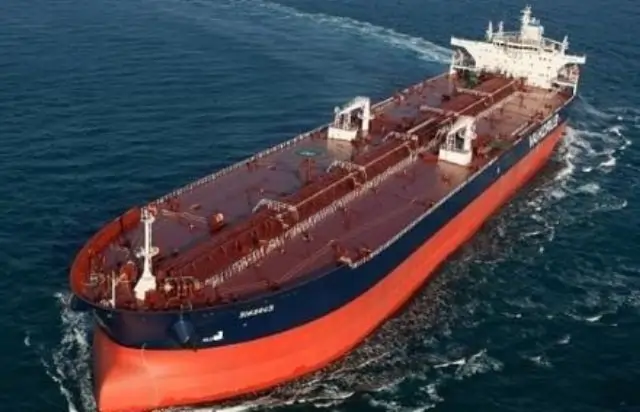 Liquid Cargo Ships transports liquid cargo. They are divided into separate tanks into which the cargo is pumped via a pipeline system. Modern tankers have large and segregated ballast tanks to allow them to sit lower in the water on the return 'empty' journey to improve stability. Many tankers also feature systems to add an inert gas to the cargo to reduce the risk of fire.
Chemical Carriers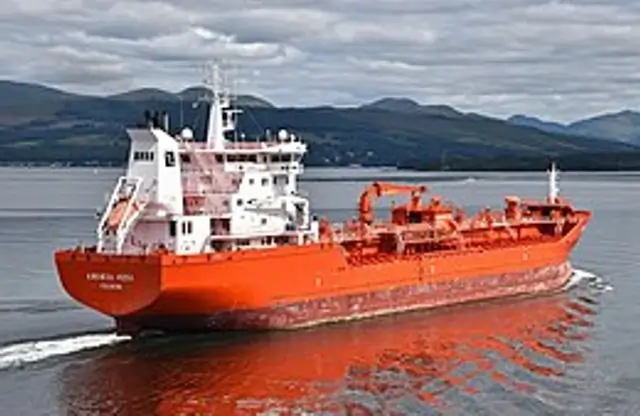 Chemical carriers ships are large, longboats that carry a variety of chemical products and materials around the world. They are used for a variety of purposes such as carrying cargo, transporting goods, or carrying people and goods. Chemical carriers ships can be large or small, depending on the type of cargo they are carrying. Some chemical carriers ships are designed for carrying a wide variety of chemicals, while others are only designed to carry a few types of chemicals.
Liquefied Gas Carriers ship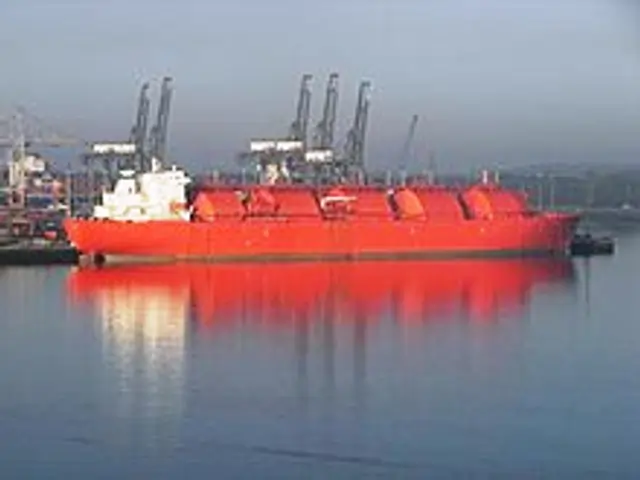 Liquefied Gas Carriers ships are purpose-built vessels designed to carry Liquefied Petroleum Gas (LPG) or Liquefied Natural Gas (LNG) under pressure. These vessels are generally spherical for strength. LNG carriers are usually larger than those carrying LPG.
Coastal dry and Tanker
Passenger
Dynamic position
Offshore platforms and vessels.
Dredging
Tugs and barges at ports
Marine Engineers work on contract basis. Contract signed is for a period of 6 months and in some cases 4 month only. The contract period will depend upon the experience of an Engineer.
Best Marine Engineering Books
This journal is a perfect way to note and memorize your ideas, you can give it as a gift, it presents the personality of a Marine Engineer.
This motivational and inspirational notebook with a funny quote makes a memorable gift! Imagine the look on their face when your Boyfriend, Girlfriend, Husband, Wife, Aunt or Uncle open the box and find their new favorite notebook!
– 6 x 9 inches Softcover Journal Book
– 100 Inside Pages
– An awesome present for Father's Day, Mother's Day,
Birthdays, Thanksgiving, Christmas and any occasion.
A Student Guide for Examination and Certificate of Competency Preparation. This textbook has been written to comply with the Manila 2010 code requirements governing Marine Engineering education. It covers the General Engineering syllabus, as part of a four part series.
This is a reproduction of a book published before 1923. This book may have occasional imperfections such as missing or blurred pages, poor pictures, errant marks, etc. that were either part of the original artifact, or were introduced by the scanning process. We believe this work is culturally important, and despite the imperfections, have elected to bring it back into print as part of our continuing commitment to the preservation of printed works worldwide. We appreciate your understanding of the imperfections in the preservation process, and hope you enjoy this valuable book.
Blog Conclusion
We hope you enjoyed our blog about how to become a marine engineer. There are many reasons to become a marine engineer and with the tips in our blog article, we hope you will be able to decide if this career is the right fit for you! If you would like to understand more about the HOW TO BECOME A MARINE ENGINEER, please visit our website at https://marinediesel.co.in/6-myths-about-marine-engineers/
Good Luck!!