6 Myths About Marine Engineers
Marines are some of the most highly skilled professionals in the world. Marine Engineers are considered some of the most qualified professionals in the industry.Marine engineers are some of the most important people in the world. They play an important role in our world and often go above and beyond to help. But sometimes the work they do can be difficult and dangerous. When it comes to Marine Engineers, there are a lot of myths out there. Understanding these myths will help you better understand them and equip yourself to be a Marine Engineer.
In this post, we will clear up some of the most popular myths about Marine Engineers. We hope this will help you understand what Marine Engineers do and why they are so crucial to the marine industry.
There are few misconceptions about marine Engineers. They are clarified so that the maritime Engineering profession becomes one of the highest respected fields, and none of the candidates would be hesitant to join the area. Even after knowing the actual realities, parents will also be happy to marry their daughters to marine engineers.
Marine Engineers stay away from family for a long time
It is the story of the past. Nowadays the period of stay is not straight eight months as it was in olden times. It is four months on and off. The long off period is the best period for anyone to plan their holidays and spent quality time with their families. Due to the lucrative salary, it will not be challenging to manage the lavish style holidays of their choice in-country or abroad. There are provisions to keep their family onboard for senior Engineers. It doesn't take long to come to senior rank in the merchant navy, provided all the exams are cleared regularly in time.
Chief Engineer is allowed to carry his Family on board more often than second engineer. Usually after becoming chief engineer the contract period on board is from 4–6 months. When you are not on board a ship you have full time with the family. I have worked for decades and my wife has sailed on about a half dozen vessels during that time.
Smoking and Drinking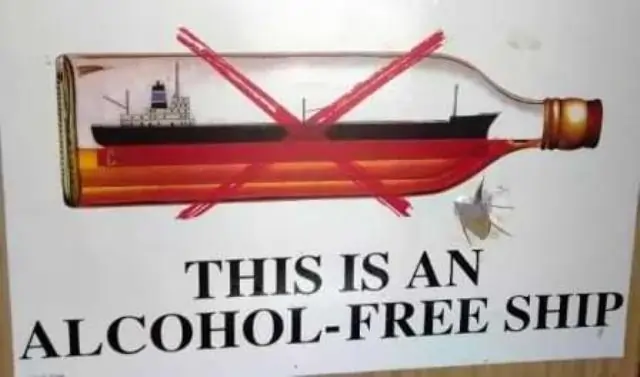 Smoking and Drinking:-There is another myth that marine Engineers Smoke and drink. But this misconception is also to be cleared from the people's minds that there is zero alcohol and drug policy in the shipping in the present time.

All the shipping companies are following it strictly. Yes, in the olden day, Seafarers use to drink and smoke on boards, the policies have changed due to safety reasons, and stringent procedures have been adopted.
Consumption of Alcohol depends on the type of vessel you're sailing on. While sailing on tankers, you won't be able to even see the sight of an alcoholic drink for the entire duration of your contract due to the ZERO alcohol policy onboard tankers. But in the case of bulk carriers or container ships, you may get a chance to drink on board your ship depending on your company's policy towards alcohol.
But it's a myth that Marine Engineers drink a lot on board ships.Marine engineers are taking healthy snacks to overcome the withdrawal symptoms of Smoking and drinking.
Seaman's Life New Port New Wife
Seaman's Life new port new wife:-There is also a myth about marine Engineers that Seafarers life and new port new wife. It is no more authentic now since turnaround time and port stay time are short. And considerably low as compared to the past, and visiting ashore with temporary leave is difficult. Vessels can't stay along for long period due to economical reasons.
Extravagant Lifestyle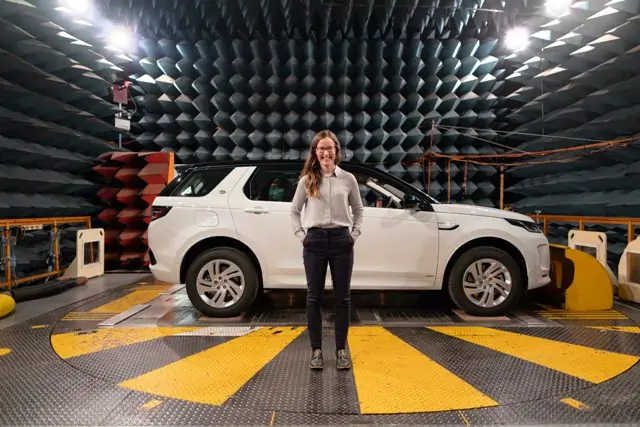 It's no secret that the Marines have an extravagant lifestyle. From their lavish living quarters to their expensive cars, it seems that the Marine Engineers are the party's life. Many people think that the Marine Engineers' lifestyle is extravagant. They believe that the Marines live a too luxurious life for their job. The Marines have a lavish lifestyle because of the high stress they put on their bodies.
That is why some Marines are known to have an extremely extravagant lifestyle. They are often seen wearing expensive clothes, eating out, and spending a lot of money on travel. The seaman's lifestyle is no longer extravagant due to the lack of extra time and long working hours during the sea time.
Dabbled in all skills and master in non of the expertise
Another myth (6 Myths About Marine Engineers)about marine Engineers is that they are Jack of All trades but master of none. But it is the well known fact that Marine engineers are trained to control, operate and maintain all the equipment onboard a vessel. With the limited staffing, they have to achieve all the above operations by themselves. Hence they have to learn about all the machinery and engineering equipment.
All the Machinery and equipment play a vital role in the process of any vessel under any circumstances. ThisMarine Engineer's profession is comparable with that of medical work where a doctor has to learn everything about the human body, and so it is with marine engineers. Marine Engineers right from Junior Engineers' career is trained to be well-versed with the complete Engine room machinery. They are taught from the operation to complete maintenance of Machinery hence it is not correct to say that marine engineers are a jack of all trades but master of none.
Unfit for Shore Jobs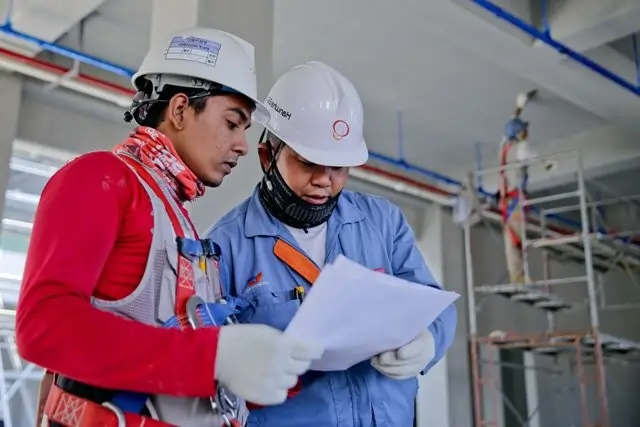 This misconception is also wrong. Most of the marine Engineers retiring from shipping with a senior rank of Chief Engineer get highly respected placements in the land, Power plant, and Oil Industries. Many of them start their entrepreneurship in the supply of spare parts and servicing of marine Diesel Engines and Power plants.
They are the most suitable candidates to work with the agents of OEM of Marine and Captive Power plant Diesel Engines. These Engineers are also well placed with the Manufacturers of steam Turbines and Boilers. Many Engineers have reached a higher corporate ladder with the Industries.
Biggest Challenges encountered as Seafarer
Imbalanced Life; – The essential requirement of any human being is to grow with balanced Life, where people can set the goals to plan the activities achieve success in terms of financial freedom. The achievement for a successful Life is also desirable by the people working ashore. It is easier to achieve the life goals for the persons working onshore.
But it is the different story of seafarers". A seafarer struggles day and night for the months during the contract period at sea. The regular hours are flexible. Sea life is exciting at the beginning of their career, but the feeling goes dim after few years. It is impossible to have the joy's Life of celebrating all the festivals, birthdays and other family celebrations. Seafarers have to choose to be surrounded by their loves for the social festivities.
2.Networking opportunities; – The mariners can't make networking the basis of their existence. During each sea time, there are different lot of people to work. After each is signing off, most of the companions move off to live with their washed-off memories. This cycle keeps on repeating. The network with their classmates left at the college never comes back again the Life.
3. Professional growth limitations;- The career graph of a marine Engineer starting from an Engine cadet to the rank of a chief engineer depends upon the sailing and qualifying the competency exams held by the Marine mercantile department. It is easier for the mariners to achieve the desired destination up the ladder. On an average of 14 to 16 years of career at sea, a cadet or an engine cadet becomes a captain or chief engineer.
Working on and off doesn't allow the mariners to continue their studies for shore job resettlement.
Problem Solutions by Shipping Industry (6 Myths About Marine Engineers)
Principle-centred balanced Life:- The shipping industry has started providing principle-cantered balanced Life onboard ships. As per this latest development, officers are allowed to keep their children onboard ships. Mariners can have a balanced life during their period onboard ships. Supporting the families onboard helps balance the individual's Life.
Improvement in information and networking
These days most of the shipping industries have installed satellite-based internet facilities on board ships.
Nowadays, mariners have their online community through Whatsapp and Facebook groups.
Why Seafarer quit the marine Jobs?
Seafarer thinks of quitting the jobs for the following reasons.
High working stress
Unfavourable environment situations
Abnormal schedules for sleeping
Lack of fresh boarding facilities
Lack of proper medical facilities raise the health concerns
Seasickness
Homesickness
The demand of Seafarers;- off late, there is global demand of seafarers. There is a significant demand for engineers in shipping. Marine Engineers are in substantial need by the powerplant industries.
Job opportunities will increase further in the future demand due to the increasing business in shipping industries.
How To Become Marine Engineer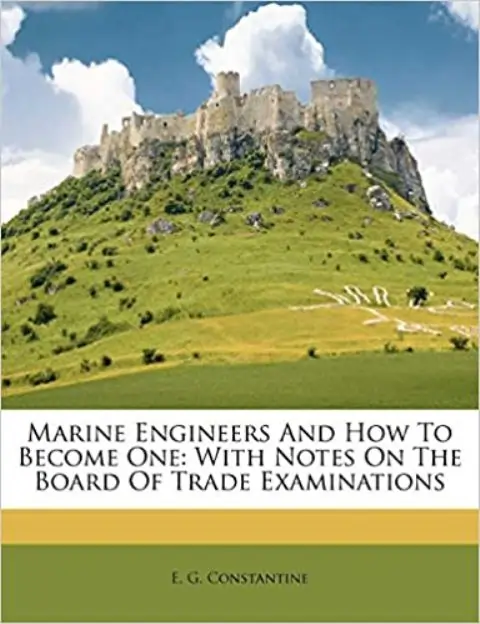 Excerpts from book
Given the overcrowded condition of almost every profession and business, the question of "What shall we do with our boys?" is often a source of considerable anxiety and difficulty to parents and guardians.
The profession of Engineering offers, perhaps to a greater degree than any other, illimitable scope for developments and exercise of ability, and had Alexander been an engineer in the present day, he would have had no occasion to lament the lack of other worlds to conquer.
There is little to recommend the sea-going part of marine engineering as a permanent occupation, for at best, the life of an engineer at sea possesses many objectionable features inherent to it and which are not met with ashore; besides, the financial remuneration obtainable is not such in most cases as would enable anyone to provide for a rainy day.
A marine Engineer's training and experience are to develop self-reliance, quick and sound judgment, and ready resourcefulness, which is essential to success in other grooves than marine engineering. Hence, marine engineers are sometimes found occupying essential positions in branches of profession considerably removed from maritime pursuits.
Introduction to Marine Engineering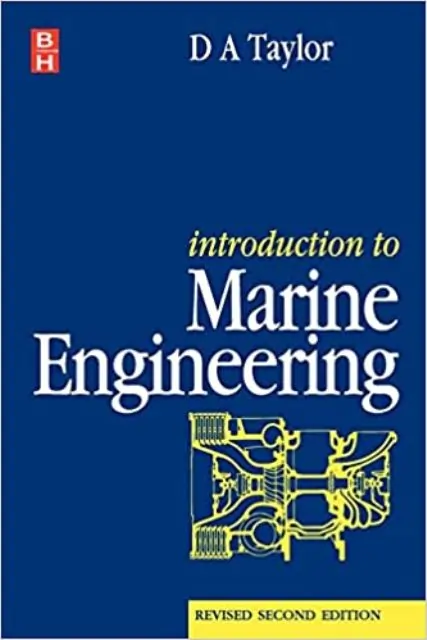 This second edition deals comprehensively with all aspects of a ship's machinery from propulsion and steering to deck machinery and electrical equipment with a strong emphasis upon correct and safe procedures.
Material has been added and revised to reflect the greater weight now being placed upon the cost-effective operation of ships; in terms of greater equipment reliability, more fuel-efficient engines, the ever-increasing shift towards automatically operated machinery, and the need for fewer engineering crew. This is an invaluable guide for professionals but equally covers the requirements for Class 4 and Class 3 Engineer's Certificates of Competency, the first two years of the Engineer Cadet Training Scheme, and the Engineering Knowledge syllabus for the Master's Certificate.
General Engineering Knowledge for Marine Engineers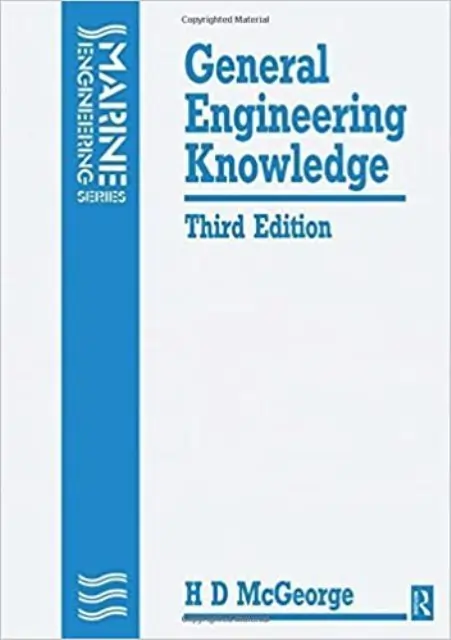 This textbook is key for all marine engineering officer cadets. Accessibly written and clearly illustrated, General Engineering Knowledge for Marine Engineers takes into account the varying needs of students studying "general" marine engineering, recognizing recent changes to the Merchant Navy syllabus and current pathways to a sea-going engineering career. It includes the latest equipment, practices and trends in marine engineering, as well as incorporating the 2010 Manila Amendments, particularly relating to management.
It is an essential buy for any marine engineering student. This new edition reflects all developments within the discipline and includes updates and additions on, among other things:· Corrosion, water treatments and tests· Refrigeration and air conditioning· Fuels, such as LNG and LPG· Insulation· Low sulphur fuels· Fire and safety Plus updates to many of the technical engineering drawings.
Marine Auxiliary Machinery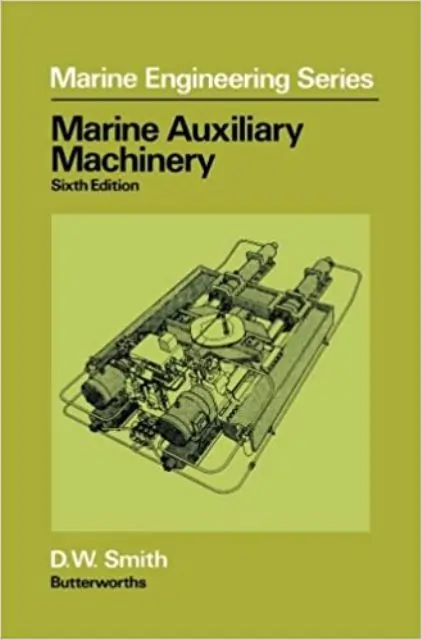 "The strength and depth of information contained in the book, together with the clarity of the line drawings, makes it ideal for marine engineers studying for certificates of competency but it would also be extremely useful for marine engineer cadets and undergraduate marine engineers. Practising marine engineers, both ashore and afloat would also benefit from possession of this volume which is highly recommended." Marine Engineer's Review
Lamb's Questions and Answers on the Marine Diesel Engine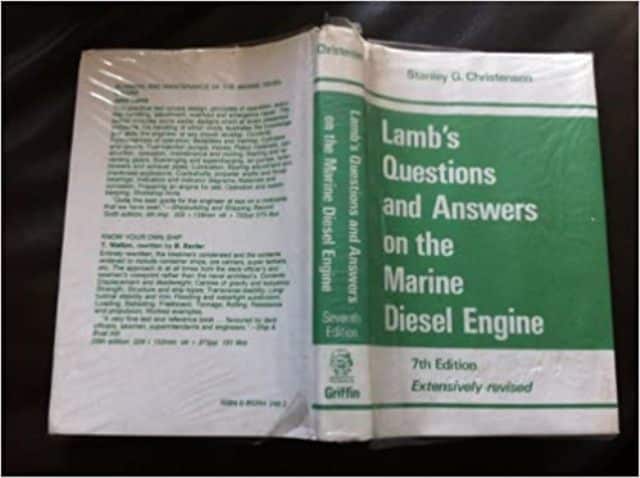 The book is comprehensive and includes almost all topics needed to understand marine diesel engines. The book explains the role of heat in engineering science, the principles behind internal combustion engines, the role of fuels and lubricants, the cooling systems, the lubricating systems and the heat exchangers.
The book also explains the various parts of the marine engines and their functions. Air-storage tanks and air compressors are also dealt with in the book. Information on balancing and vibration, various instrumentation and control methods, along with the safety measures are covered in the book.
Lamb's Questions and Answers on the Marine Diesel Engine was published by Butterworth-Heinemann in 1990. The eighth revised edition is available in hardcover.
Key Features:
Lamb's Questions and Answers on the Marine Diesel Engine is an ideal reference and guide for marine engineers.
The book explains topics in detail, making it easy for beginners to understand the subject.
Pounder's Marine Diesel Engines and Gas Turbines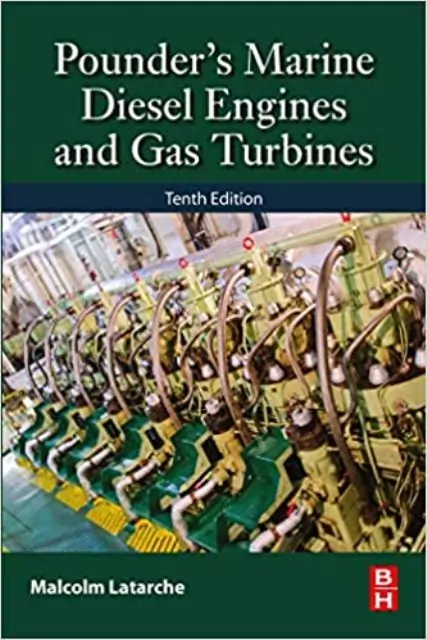 Pounder's Marine Diesel Engines and Gas Turbines, Tenth Edition, gives engineering cadets, marine engineers, ship operators and managers insights into currently available engines and auxiliary equipment and trends for the future. This new edition introduces new engine models that will be most commonly installed in ships over the next decade, as well as the latest legislation and pollutant emissions procedures. Since publication of the last edition in 2009, a number of emission control areas (ECAs) have been established by the International Maritime Organization (IMO) in which exhaust emissions are subject to even more stringent controls. In addition, there are now rules that affect new ships and their emission of CO2 measured as a product of cargo carried.
Provides the latest emission control technologies, such as SCR and water scrubbers
Contains complete updates of legislation and pollutant emission procedures
Includes the latest emission control technologies and expands upon remote monitoring and control of engines
Marine Electrical Equipment and Practice
This book Caters to marine engineer candidates for Department of Transport Certification as Marine Engineer Class One and Class Two. It covers the various items of ships' electrical equipment and explains operating principles.
David McGeorge is a former lecturer in Marine Engineering at the College of Maritime Studies, Warsash, Southampton. He is the author of General Engineering Knowledge.
Practical Marine Electrical Knowledge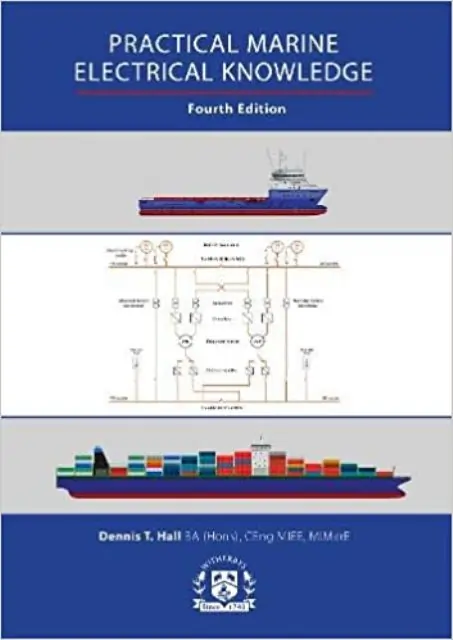 This book's objective is to help marine and electrical engineers acquire the knowledge required by STCW for management and operational level endorsements and to become more familiar with various electrical applications that can be found on board ship
A Pocket Book of Marine Engineering: Questions and Answers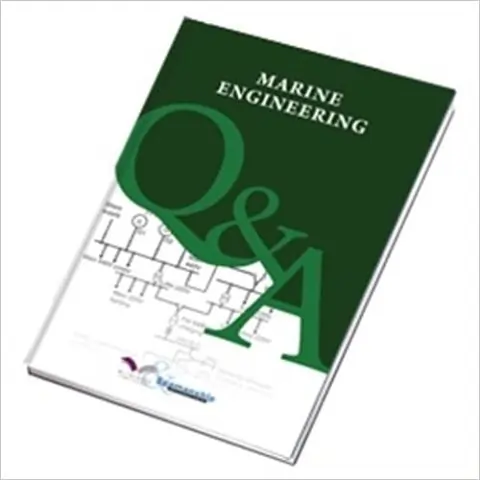 A Pocket Book of Marine Engineering: Questions and Answers is a book that covers the topic of air filter for engine in great detail. This book is a great resource for anyone who wants to learn more about this topic. The author, John Myatt, is a world-renowned expert on marine engineering. In this book, he covers everything from the basics of how these engines work to more advanced topics like choosing the right air filter for your engine. If you're looking for a comprehensive guide to air filter for engine, this is the book for you.
This handy pocket-sized guide is filled with hundreds of questions and answers on marine engineering, covering all the basics from engines and propulsion to steering and safety. It's perfect for anyone who wants to learn more about this fascinating subject, whether they're studying for a qualification or just interested in how boats work. With clear explanations and plenty of diagrams, this book is an essential reference for anyone with an interest in maritime engineering.
Blog Conclusion
We hope you enjoyed our blog about 6 Myths About Marine Engineers. We know that many people have a lot of questions about marine engineers and that often times, the answers are not as easy to find.It can be hard to break into the industry as a marine engineer, and it can be even harder to try to break into this industry when the myths that surround it are prevalent
This is why we put together this blog post, which will hopefully answer some of the questions you may be wondering about. If you have any questions, please don't hesitate to reach out to us by visitinghttps://marinediesel.co.in/contact-us/. Thank you for reading and keep the questions coming!